Porn's Shay Evans, now known as Gia Milana and repped by Nexxxt Level Talent, is revealed to be not only one of the most dishonest people in the world of X, this troubled performer may also pose a legitimate threat to production staff and talent.
Court documents retrieved from the Los Angeles County Superior Court in Van Nuys, when contrasted with her public pronouncements since her 2015 porn debut, paint a picture of an unstable and sometimes violent woman willing to say or do anything to get what she wants.

We've written before about how Shay Evans / Gia Milana's claim to be a "Puerto Rican Princess" is a lie that her agents at Nexxxt Level, Jonathan Morgan and Andre Madness, have used to successfully book her into many "Latina" scenes.
But her own unguarded words, and those of her ex-husband, reveal the truth.
When Shay Evans showed up at LA Direct Models' office four years ago, in November 2015, she filled out an info sheet referred to as a "Model Profile". In the section that asked her ethnicity, here's what she wrote: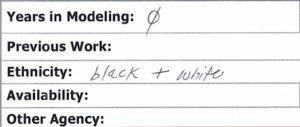 Instead of "Puerto Rican Princess", may we suggest she adopt the sobriquet "Mulatto Mountebank".
Not convinced? Then there's this document, filed by her now-ex husband in a Van Nuys court.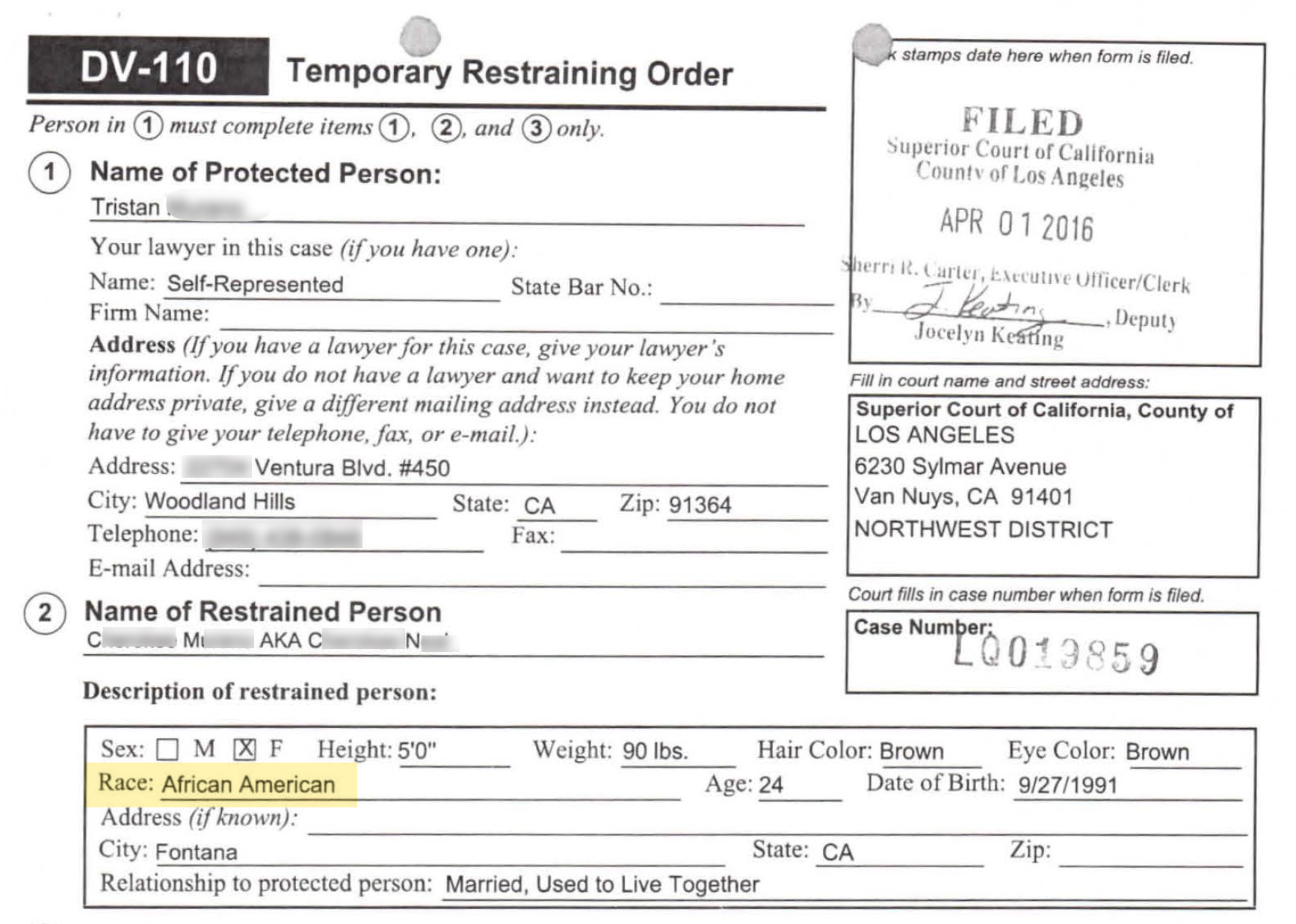 In 2015 and 2016, neither Shay nor her husband had any idea she was Puerto Rican.
We're not going to publish her legal name(s), but none of them are Spanish.
People often choose to wear a social mask or "persona" to make themselves appear more desirable socially, or in business.
How many producers have been duped by Gia Milana and Nexxxt Level Talent into thinking that they were hiring a Latina?
How many Latina adult performers have been robbed of a job by a carpetbagger who is no more Hispanic than the caucasian performers with whom they compete for jobs?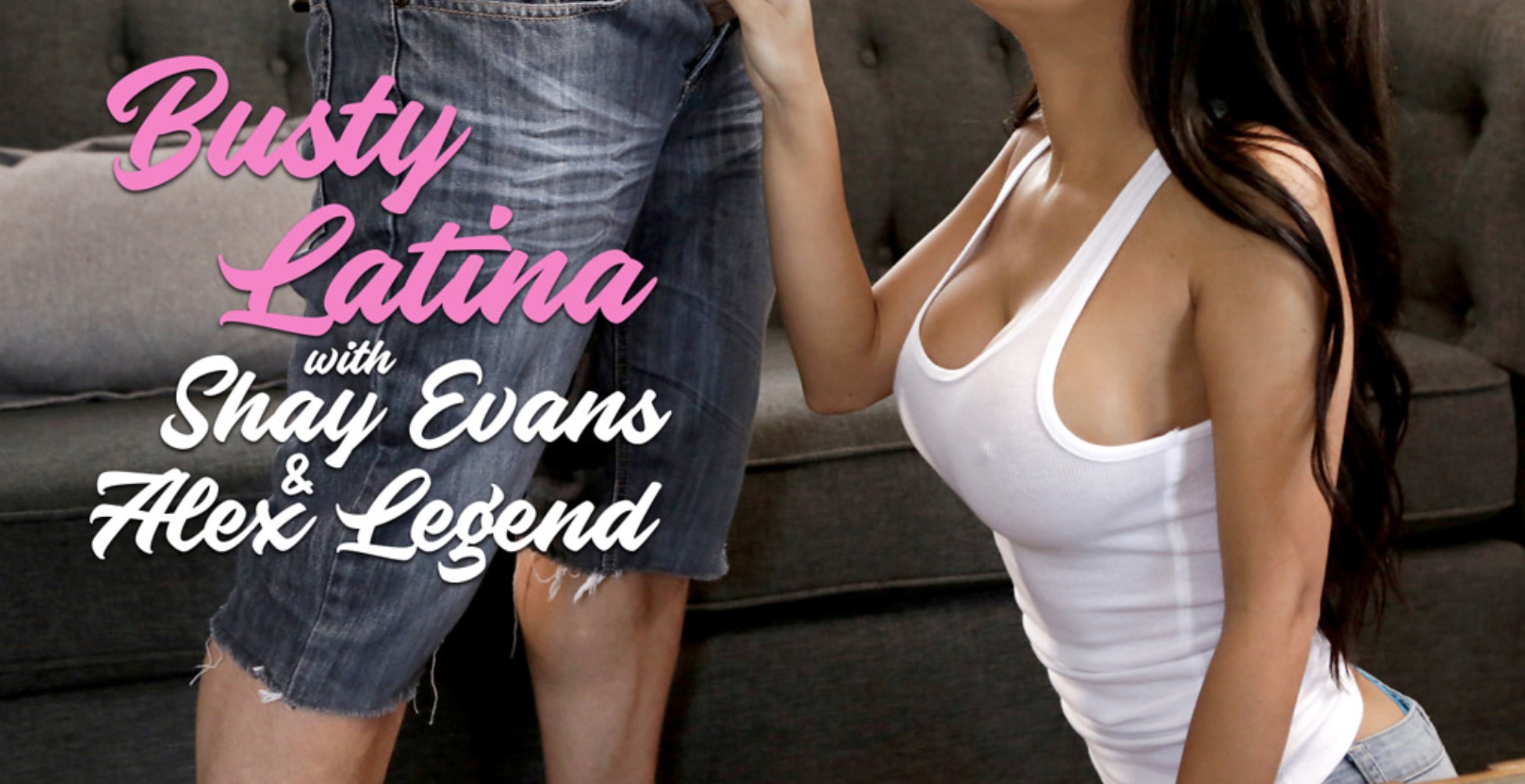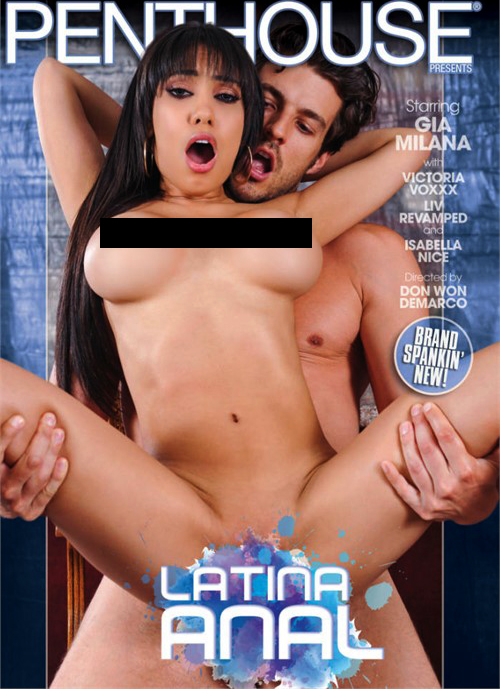 Nullity
In the summer of 2015, Shay met a man named Tristan M. She later discovered that he had legally changed his name from Christopher D., and had been married to adult performer McKenzie Lee, with whom he had children.
In November Shay and Tristan moved in together, and he convinced her to quit her job as an interior designer to become a sex worker. He applied to the LA Direct Models website on her behalf (LA Direct had been Lee's agent), and set up a meeting with an escort agency as well.
In other words, the listing in the Urban Dictionary for the term "suitcase pimp" should have this guy's photo.
In their relationship, things immediately turned to shit.
And here is where Shay's public account of her life begins to diverge from her own prior statements, as well as from established facts.
Court records show injuries to Tristan purportedly as the result of a physical fight between them on Jan. 16.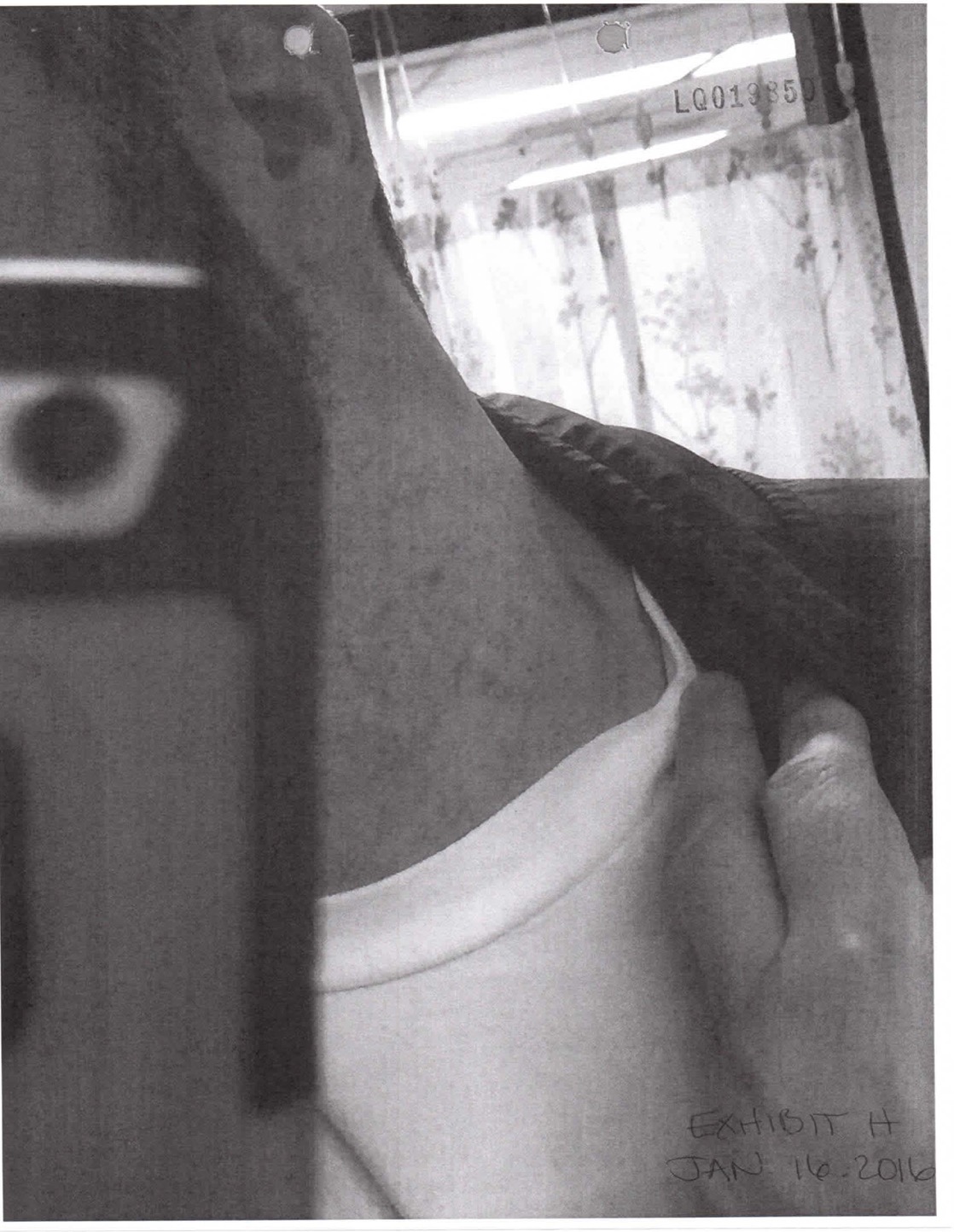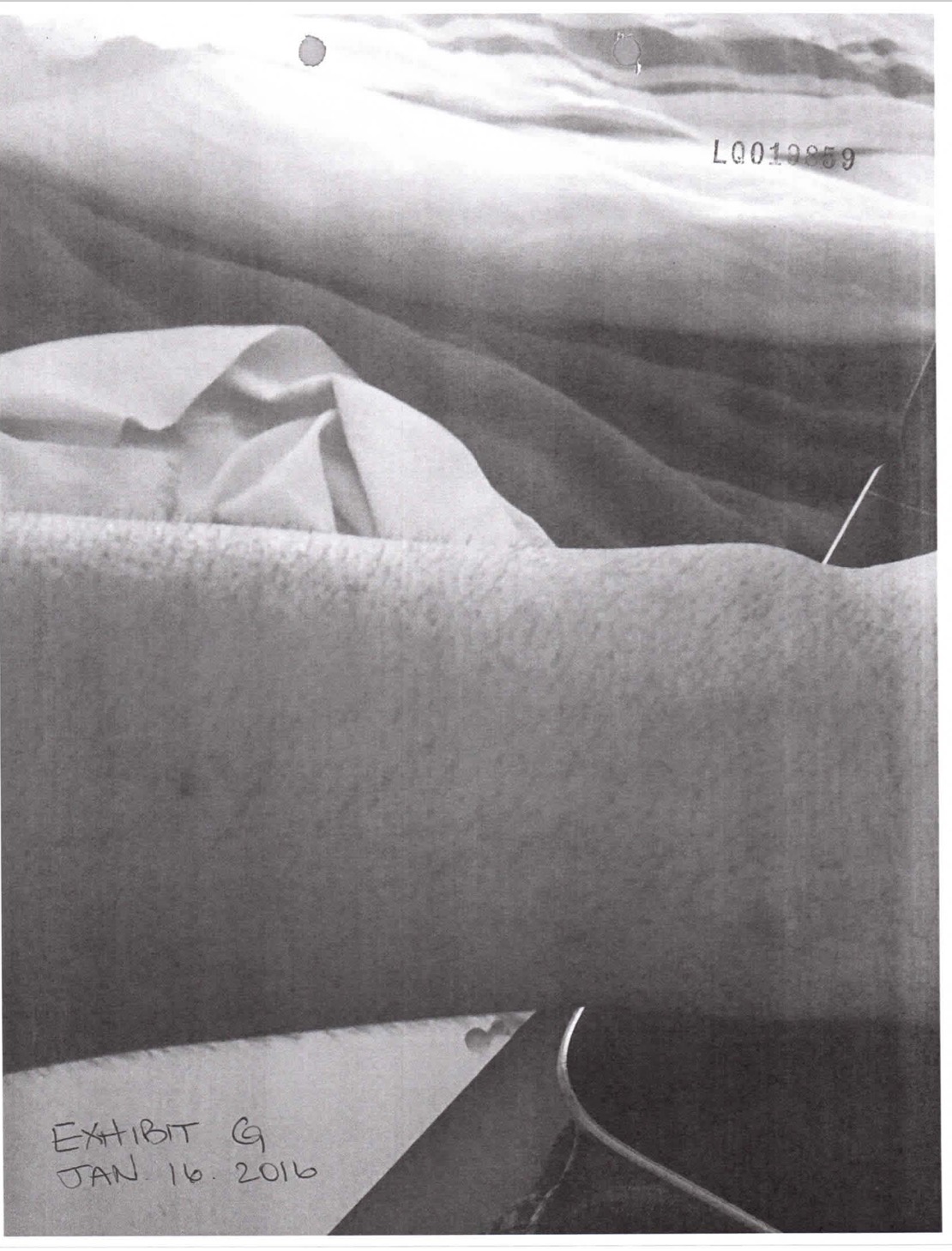 Shay was placed under a 72-hour 5150 Involuntary Psychiatric hold that night. The reason for the hold was that she had overdosed on her psychiatric medications and battered her husband.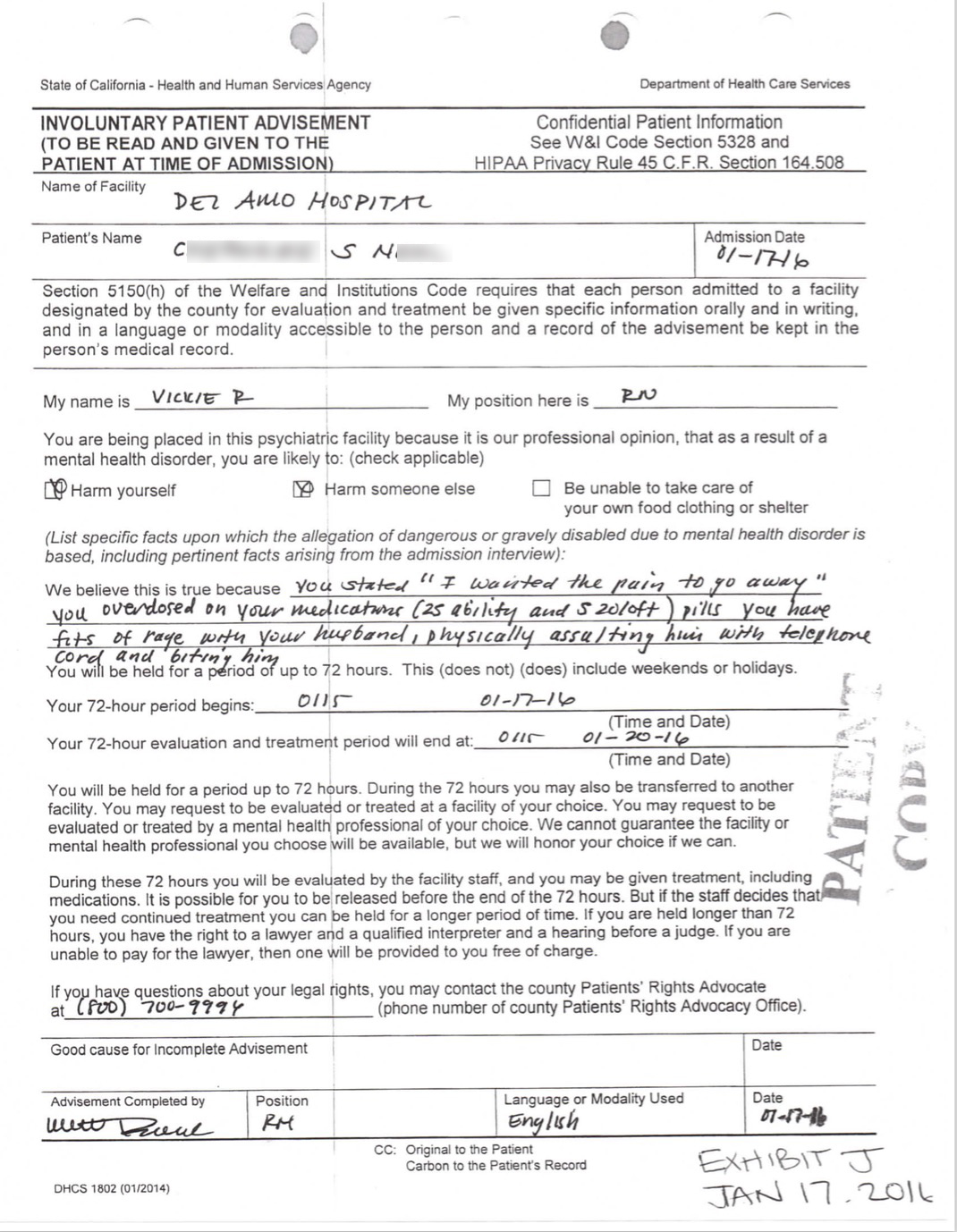 Shay and Tristan reconciled, and married on Feb 1, 2016, but the problems continued.
On Feb 8, Shay signed a bizarre "I won't hurt you" contract in an effort to get her violent mood swings under control in order "to stop abuse" by her against Tristan.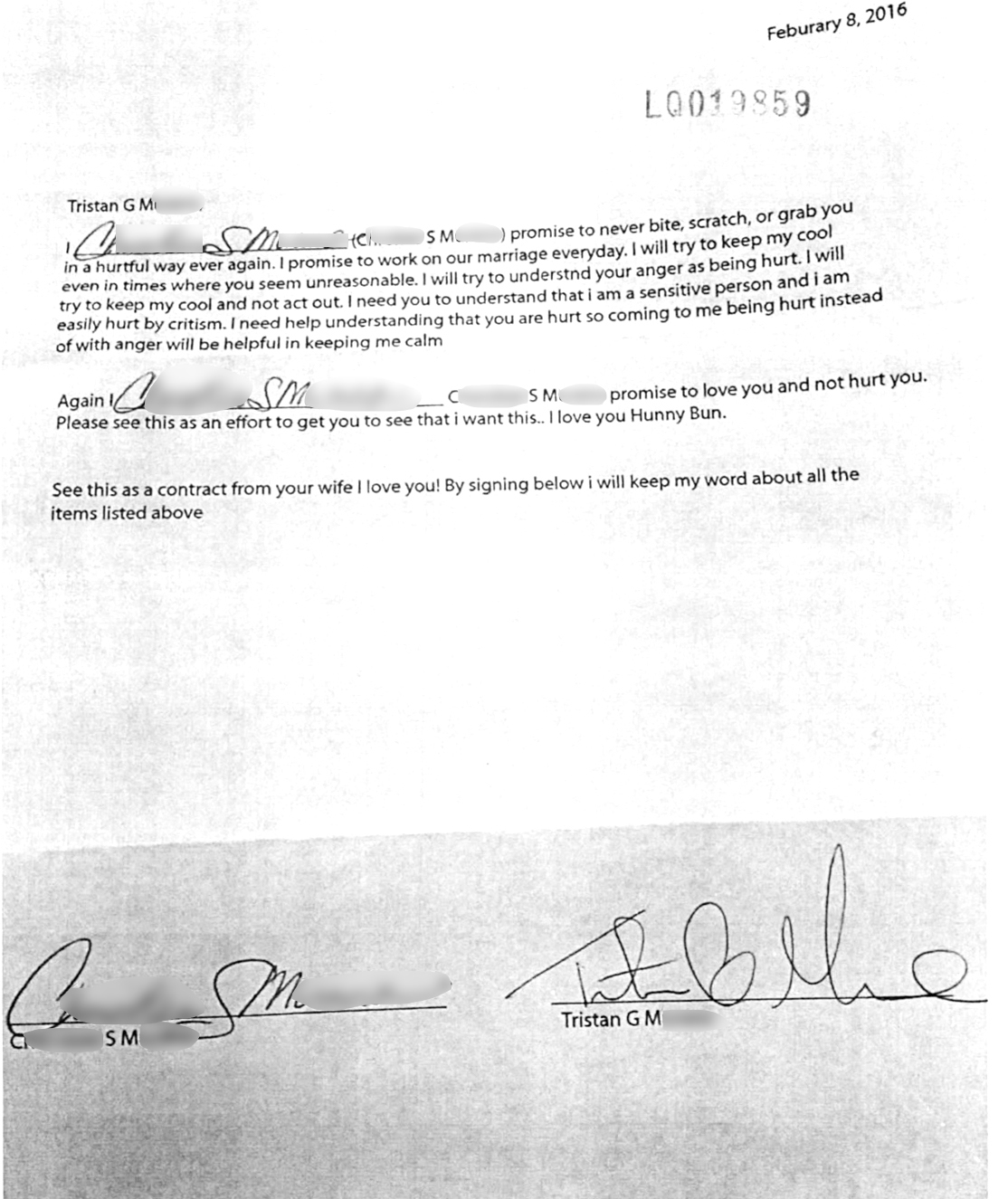 Here we see the first indication that this was a relationship between a very controlling man and a highly emotionally unstable woman.
Five days later, there was another fight, during which, court records show, Tristan suffered bite marks. The photos of the event show damage to their home, including broken and stabbed doors.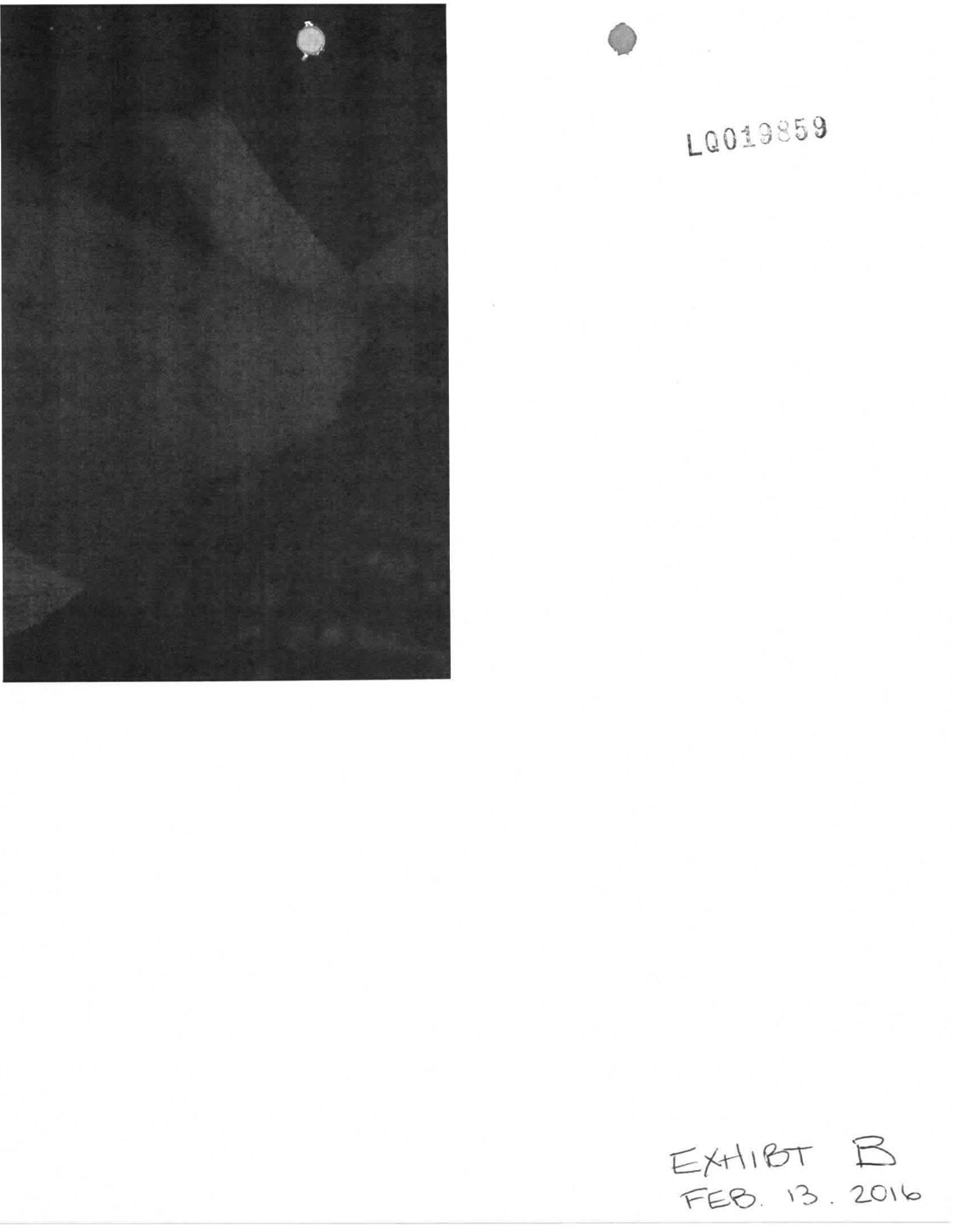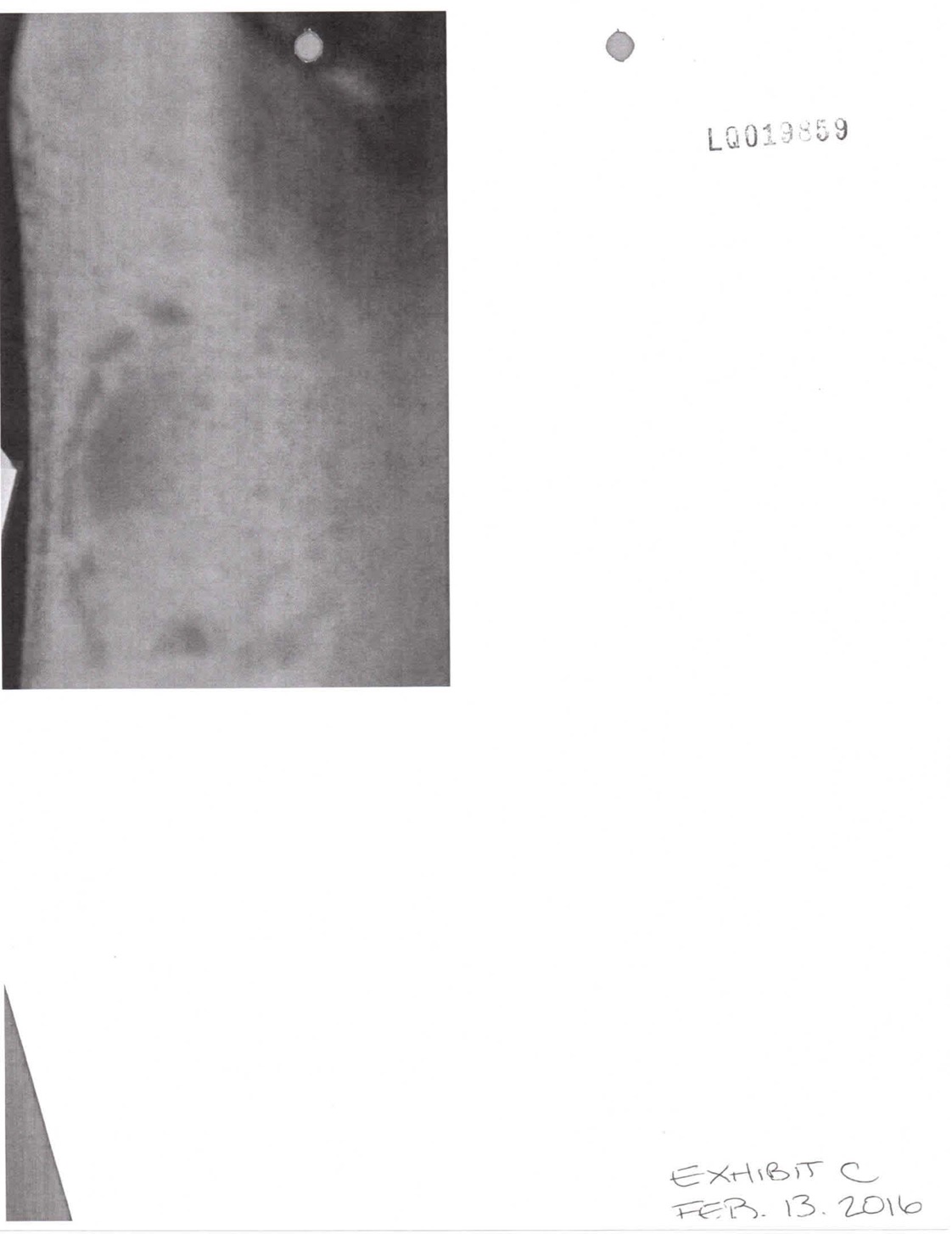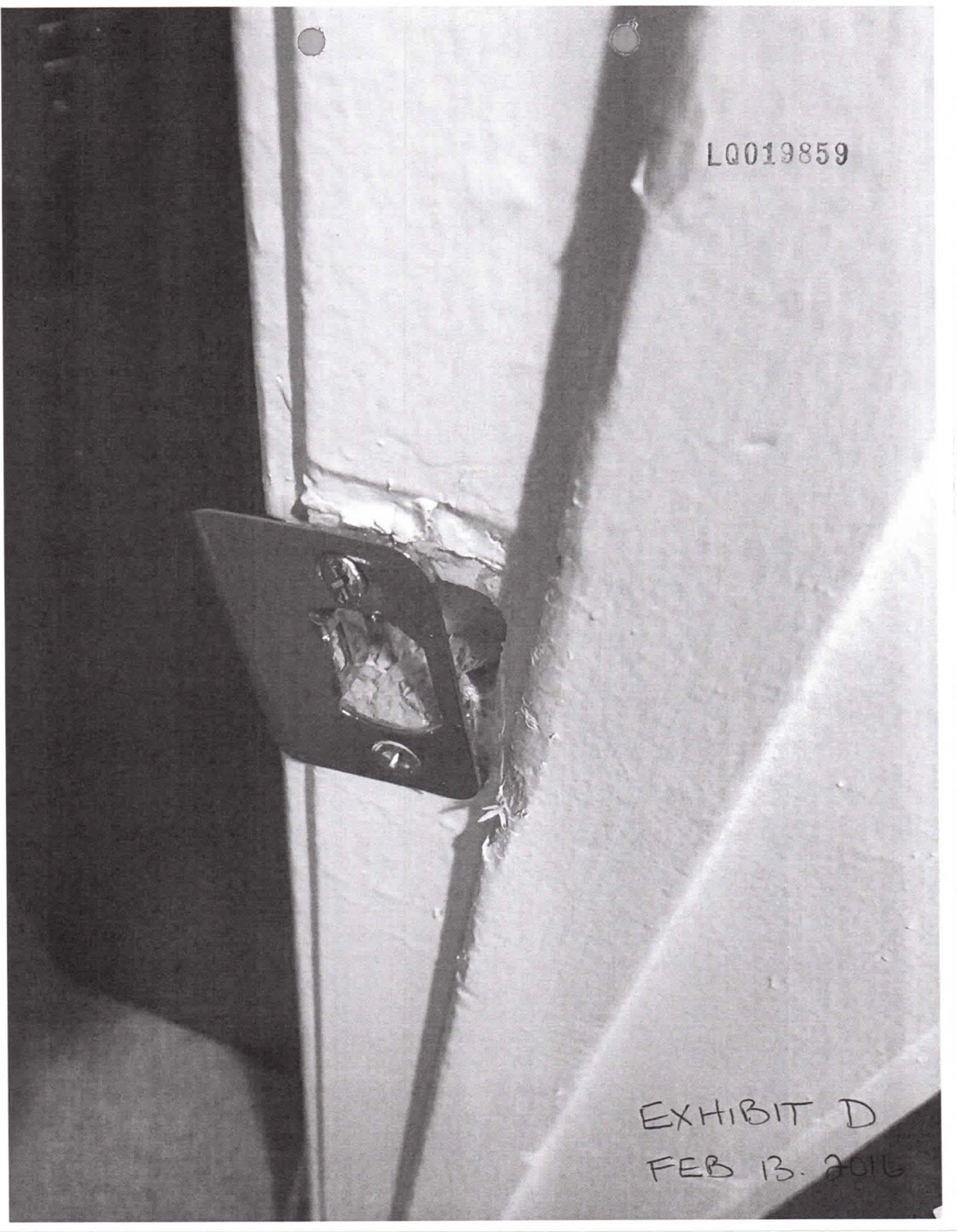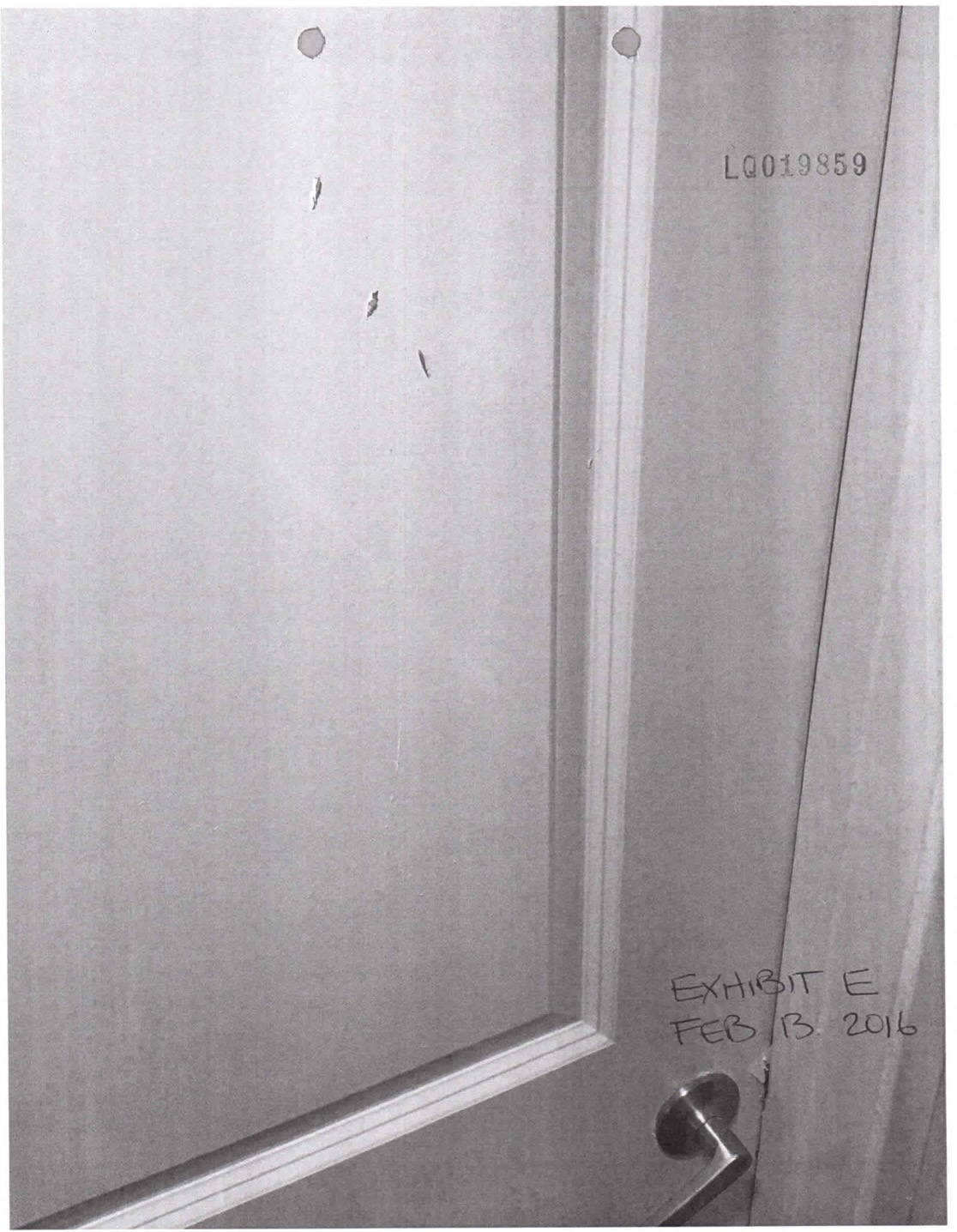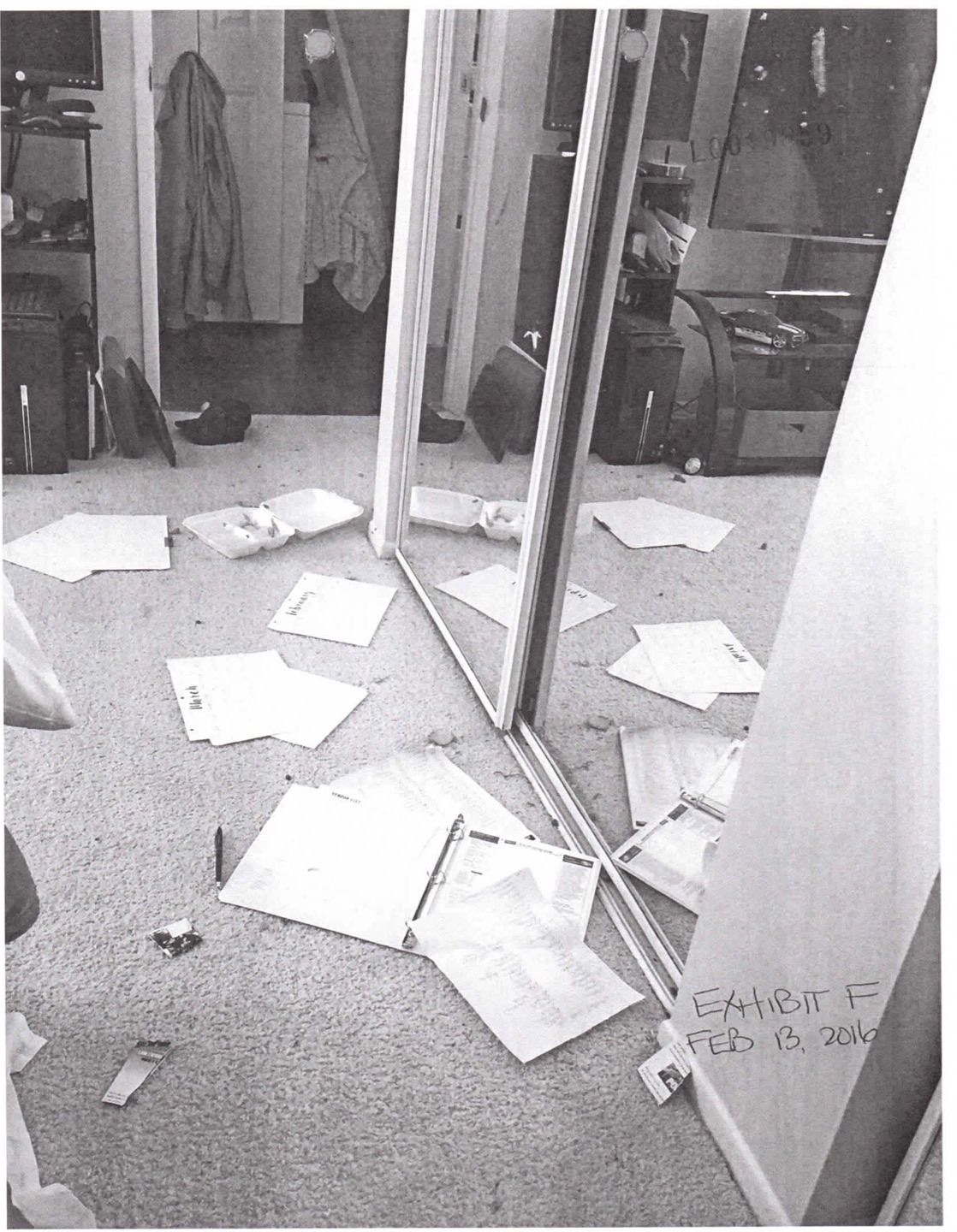 On March 14, 2016, Shay was placed under another 72-hour 5150 Involuntary Psychiatric hold after suicide threats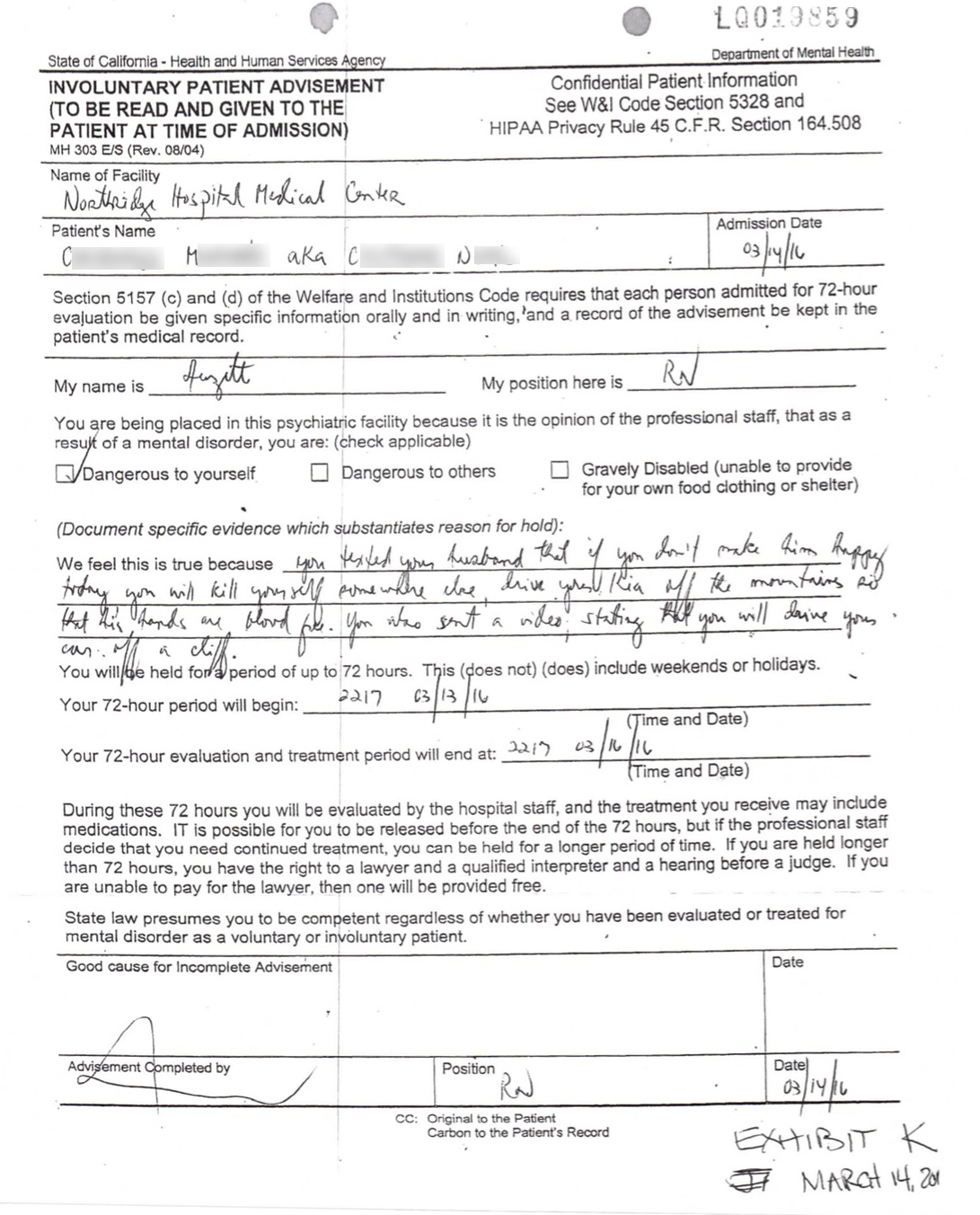 She was released on March 16, but the violence continued.
Court records show a March 23, 2016 emergency protective order — protecting Tristan — followed by a TRO filing by him on April 1. The TRO was approved by the court.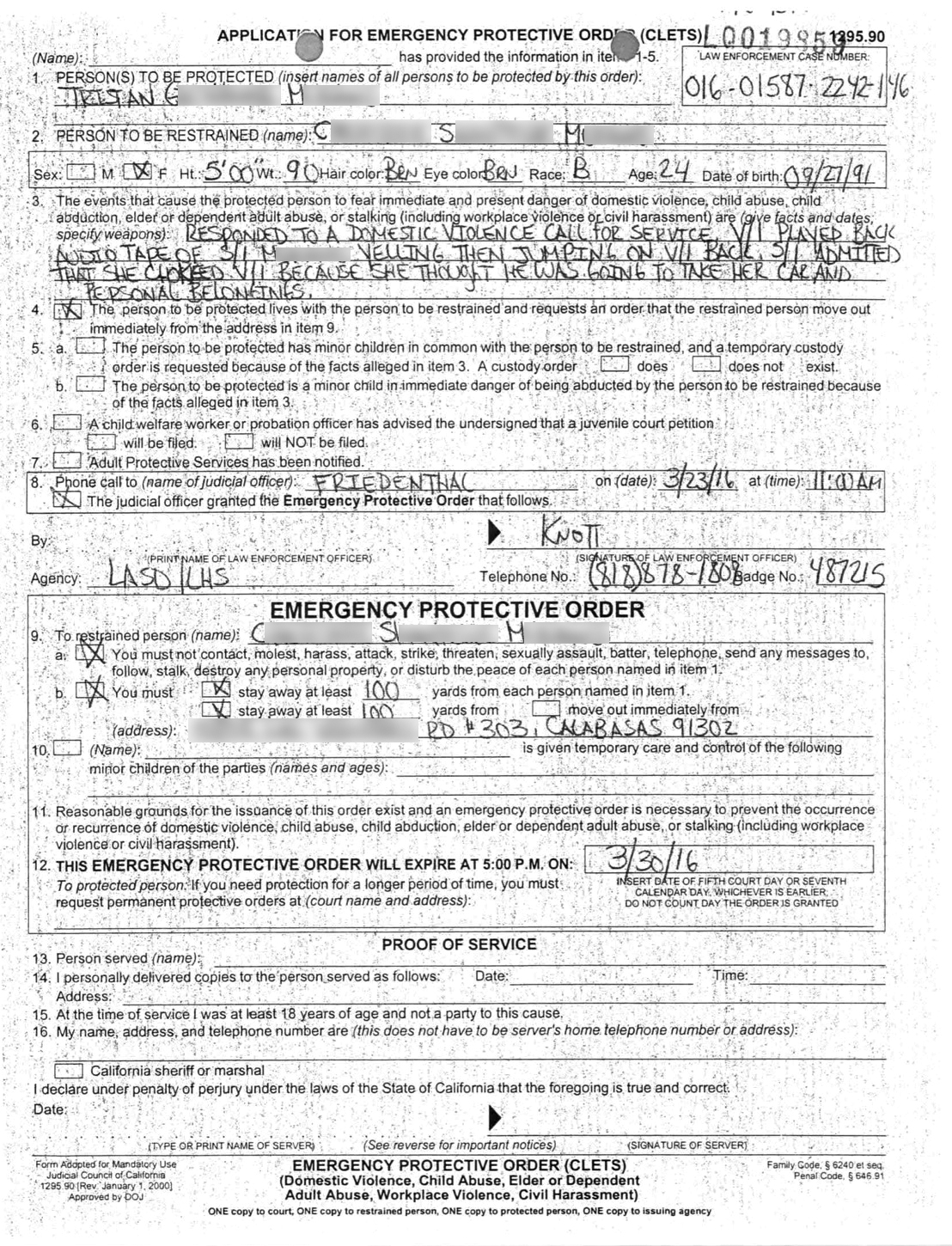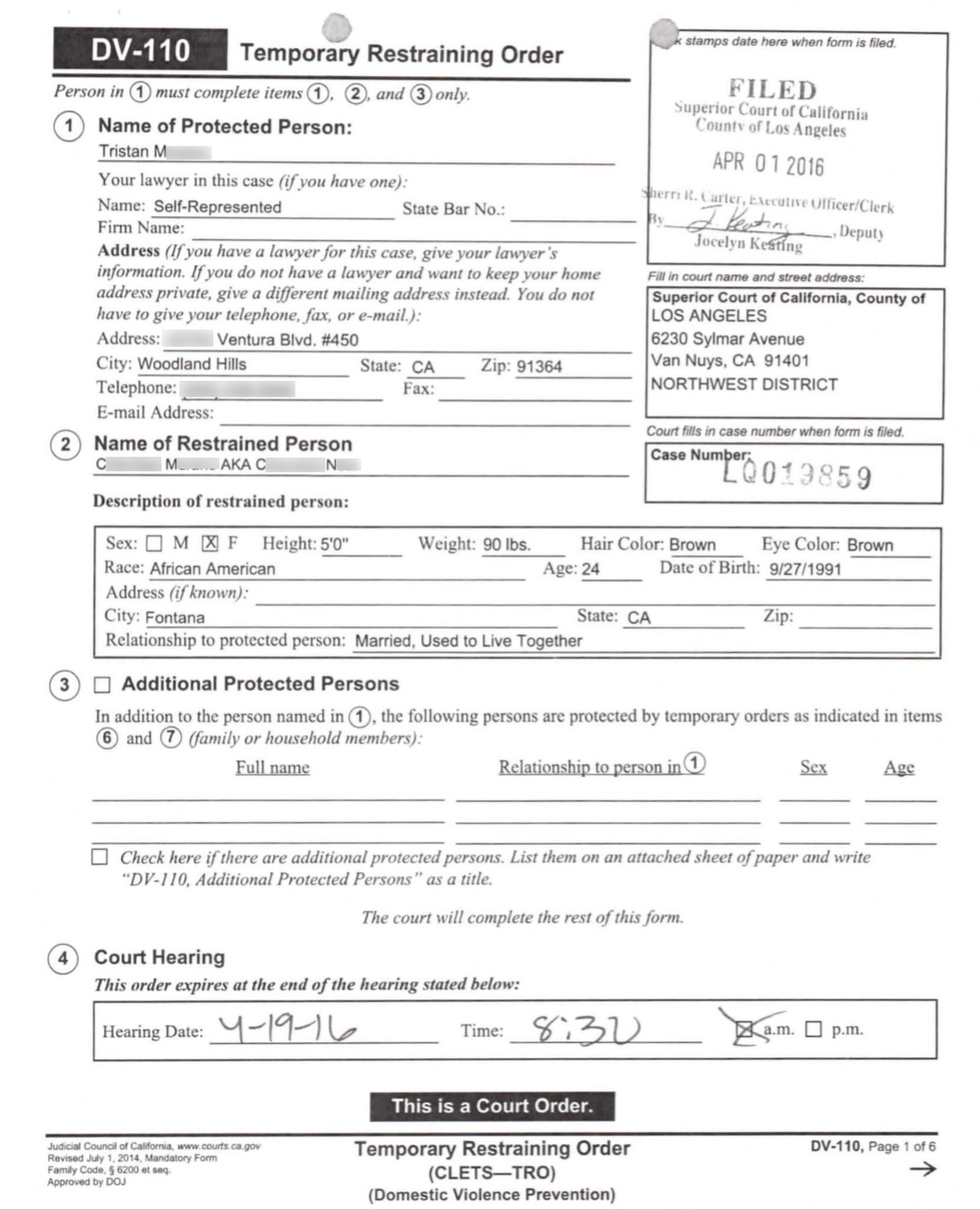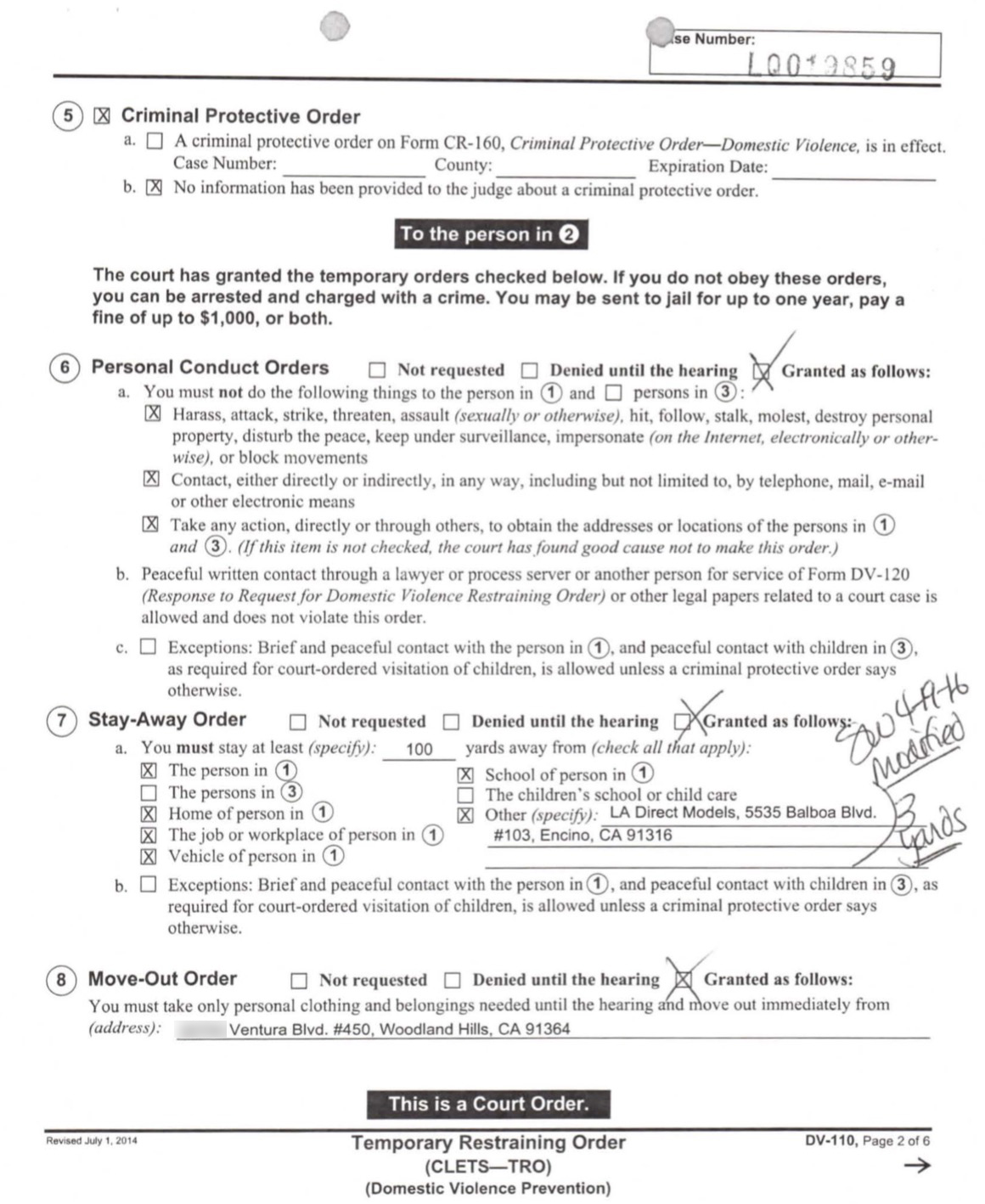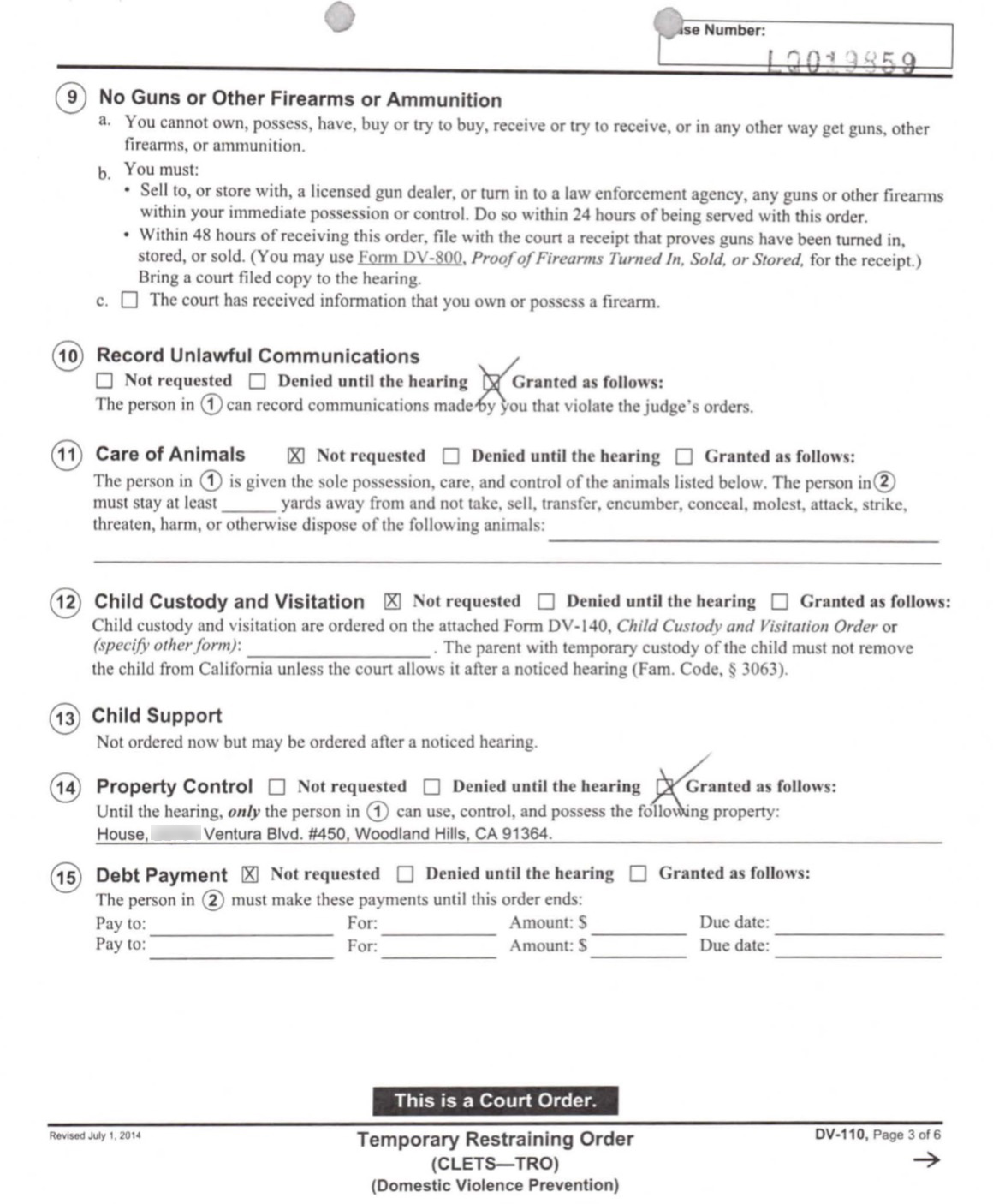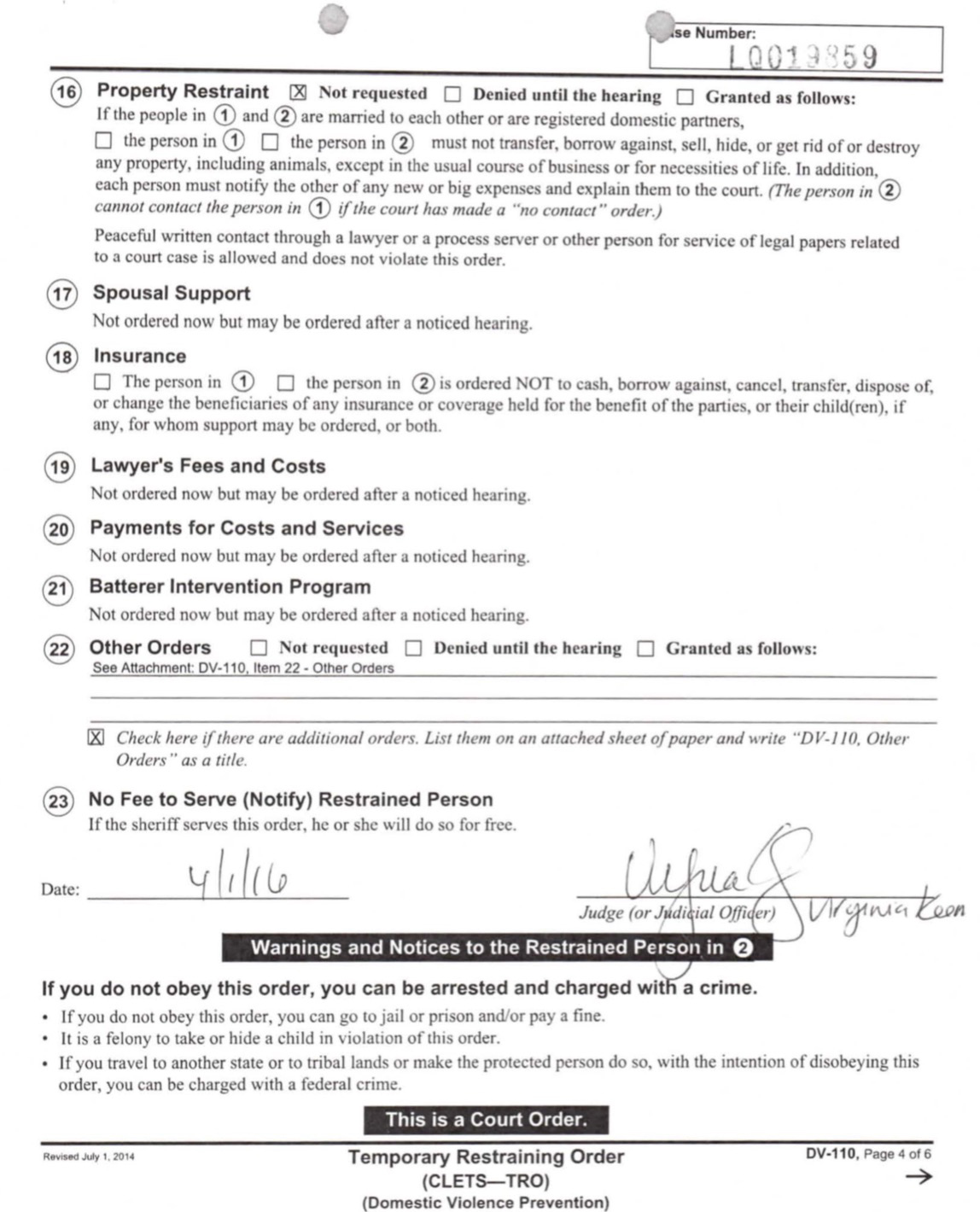 Tristan's affidavit provides his version of what happened on March 23, and on other dates.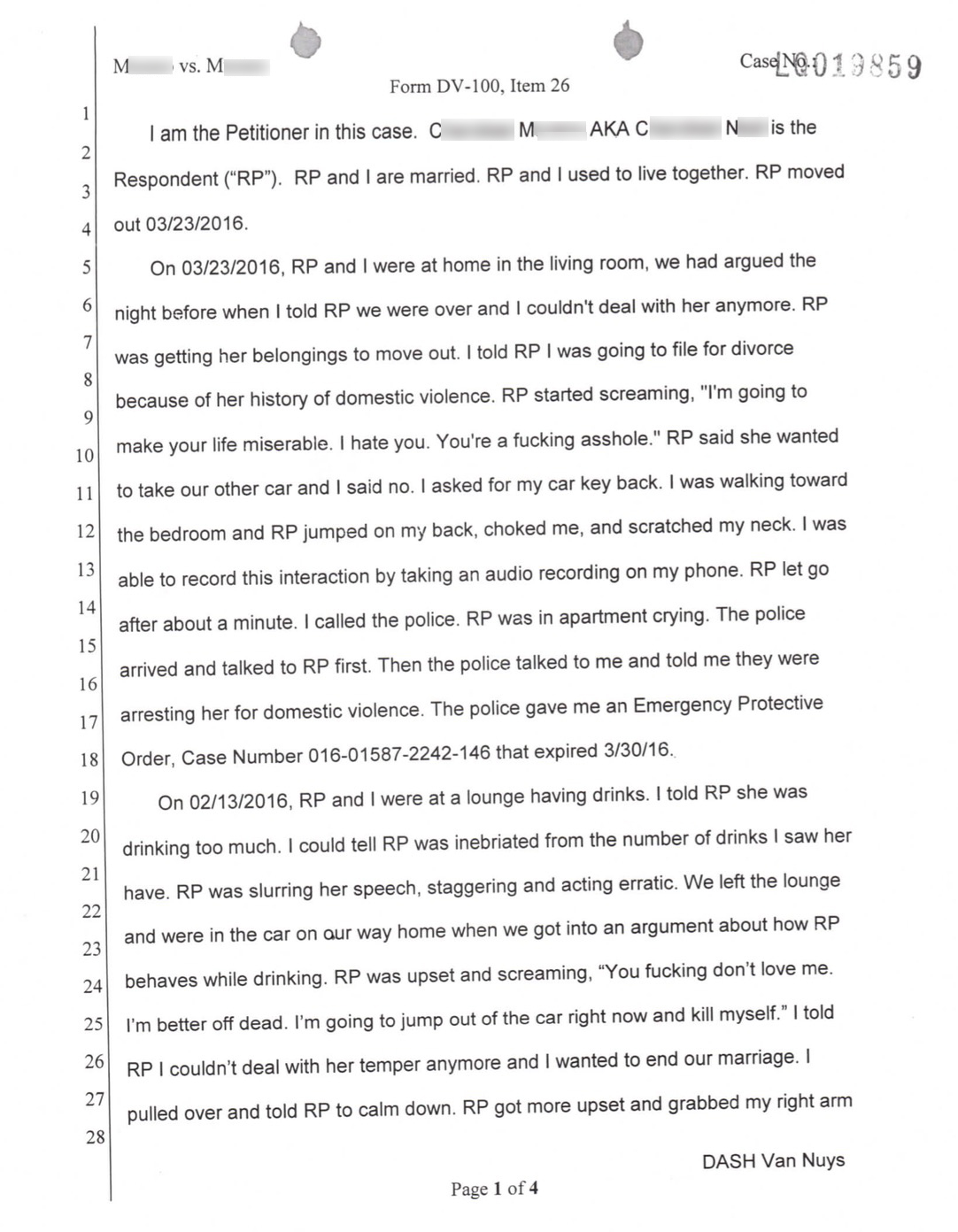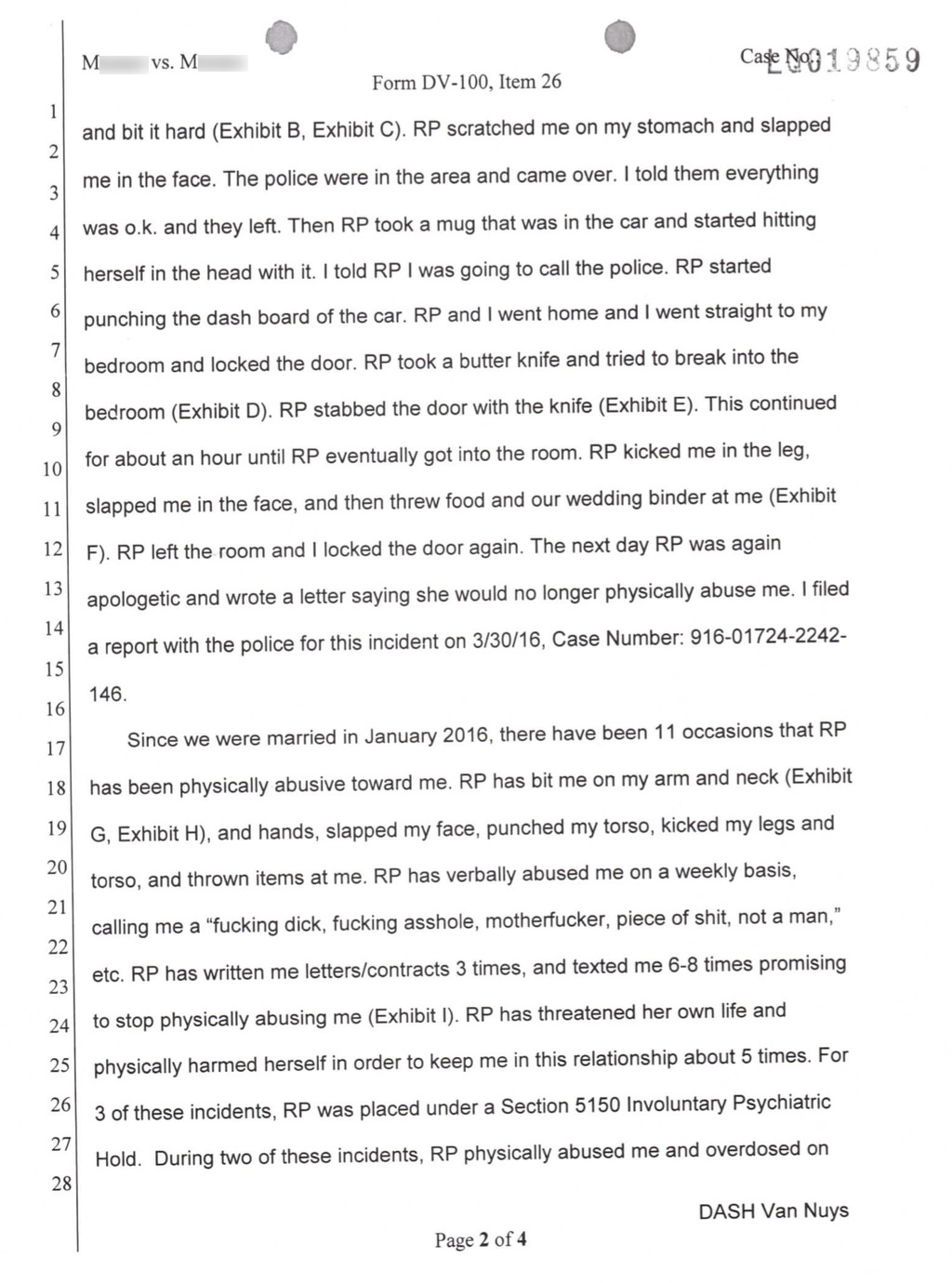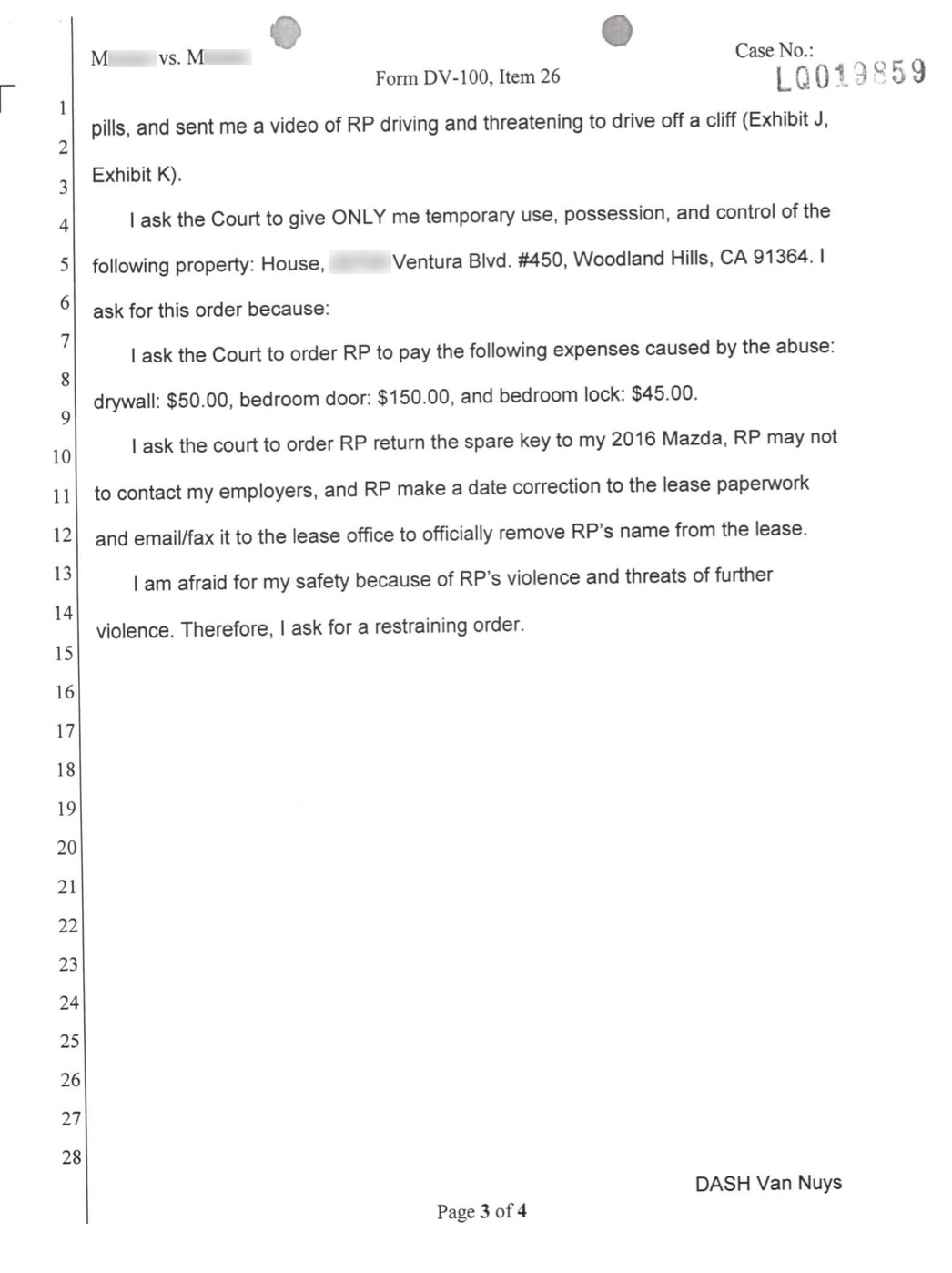 On April 4, Shay was arrested for Domestic Battery, and released on $20,000 bond. She was arraigned on April 13 in Van Nuys.
On May 10, Tristan filed for an Annulment, (Nullity of Marriage)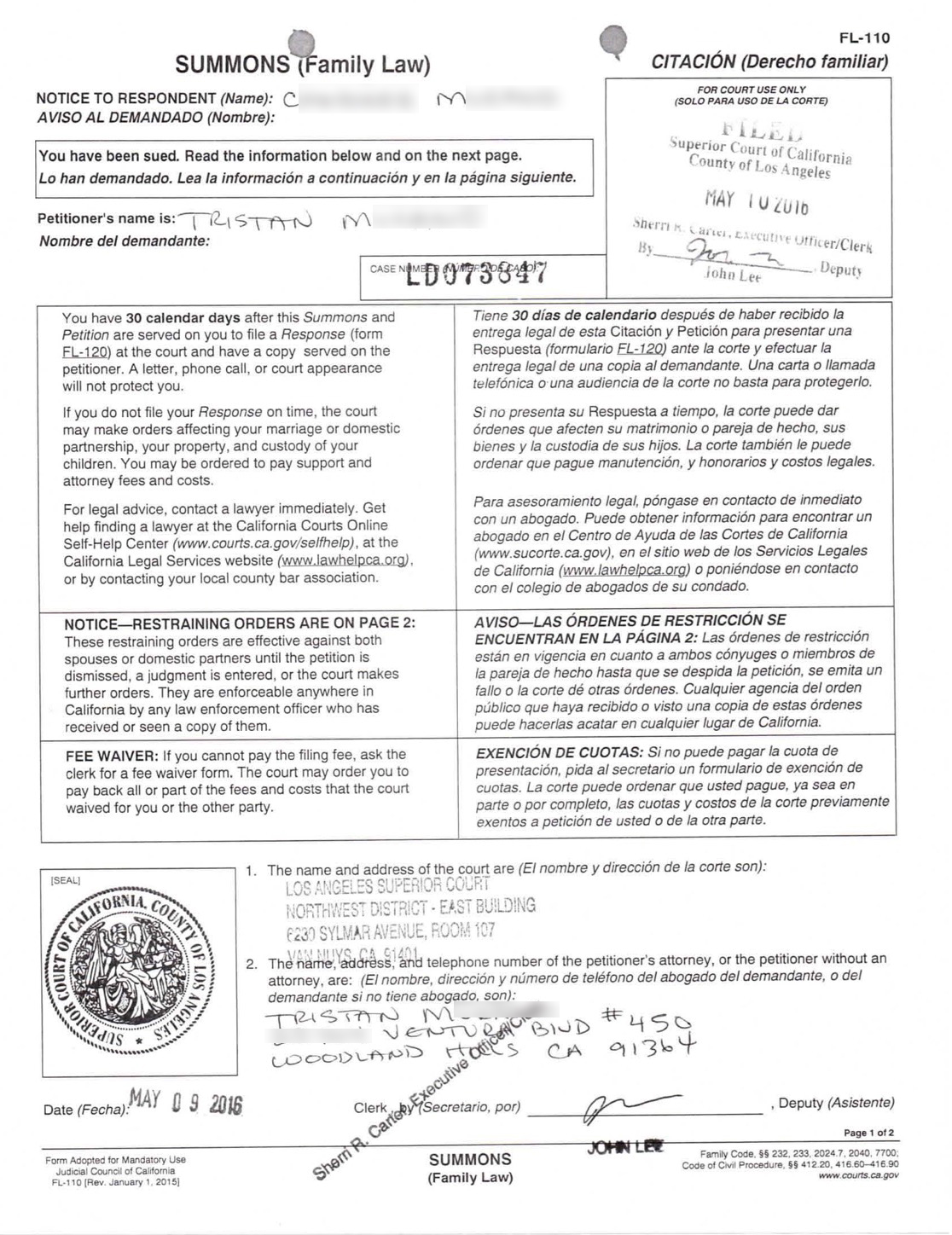 Six days later, Shay flew to NYC for a 5-day escorting tour.
Swingers
Shay's schtick over the years is to say that she got into porn because she and her husband were swingers who enjoyed a swinging lifestyle that included her having sex with men for his pleasure, and thus porn was a natural progression.
This story played well with the fans in the same way that saying she was Puerto Rican instead of African American helped her appeal to the lucrative Latina market.
Persona means mask.
However, Shay's own affidavit, part of her own Restraining Order filing against Tristan (filed days after her return from NYC), tells a different tale.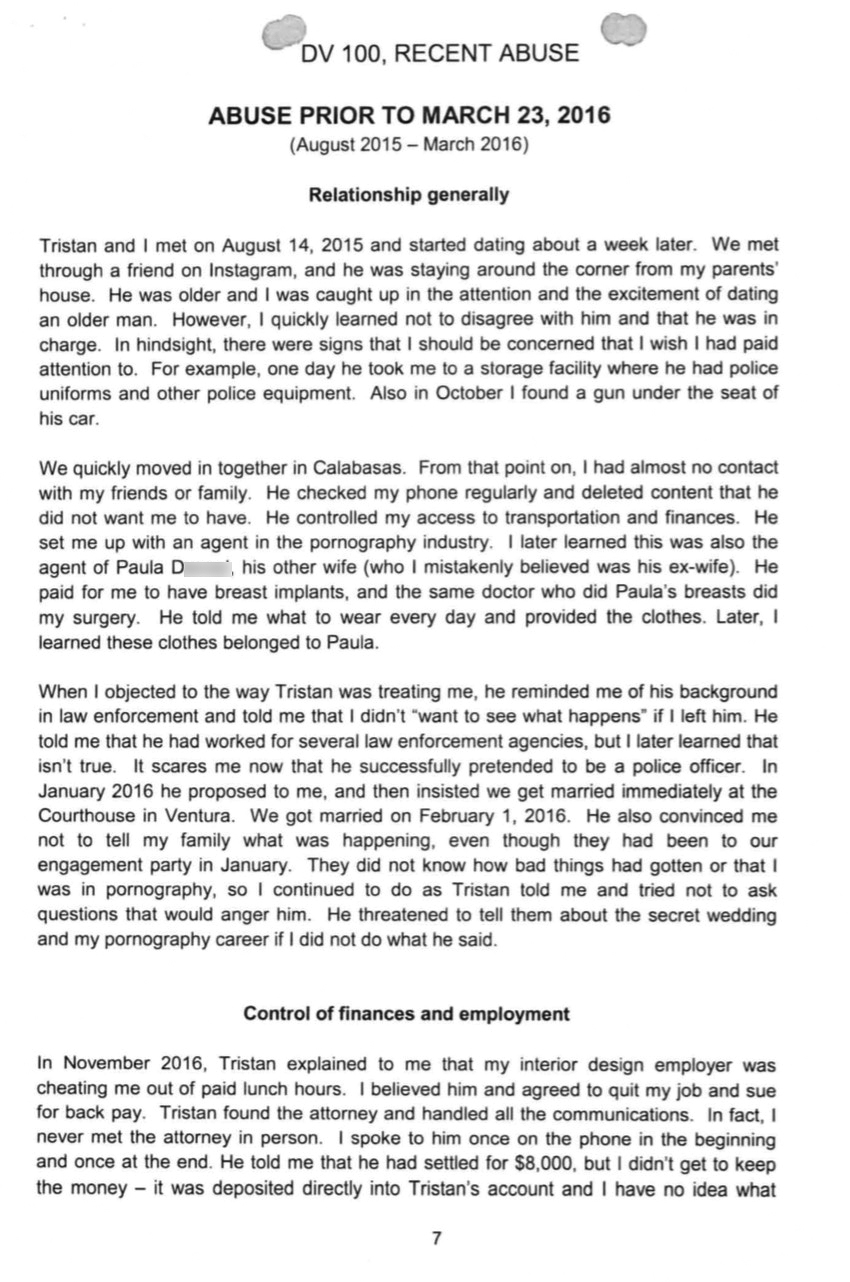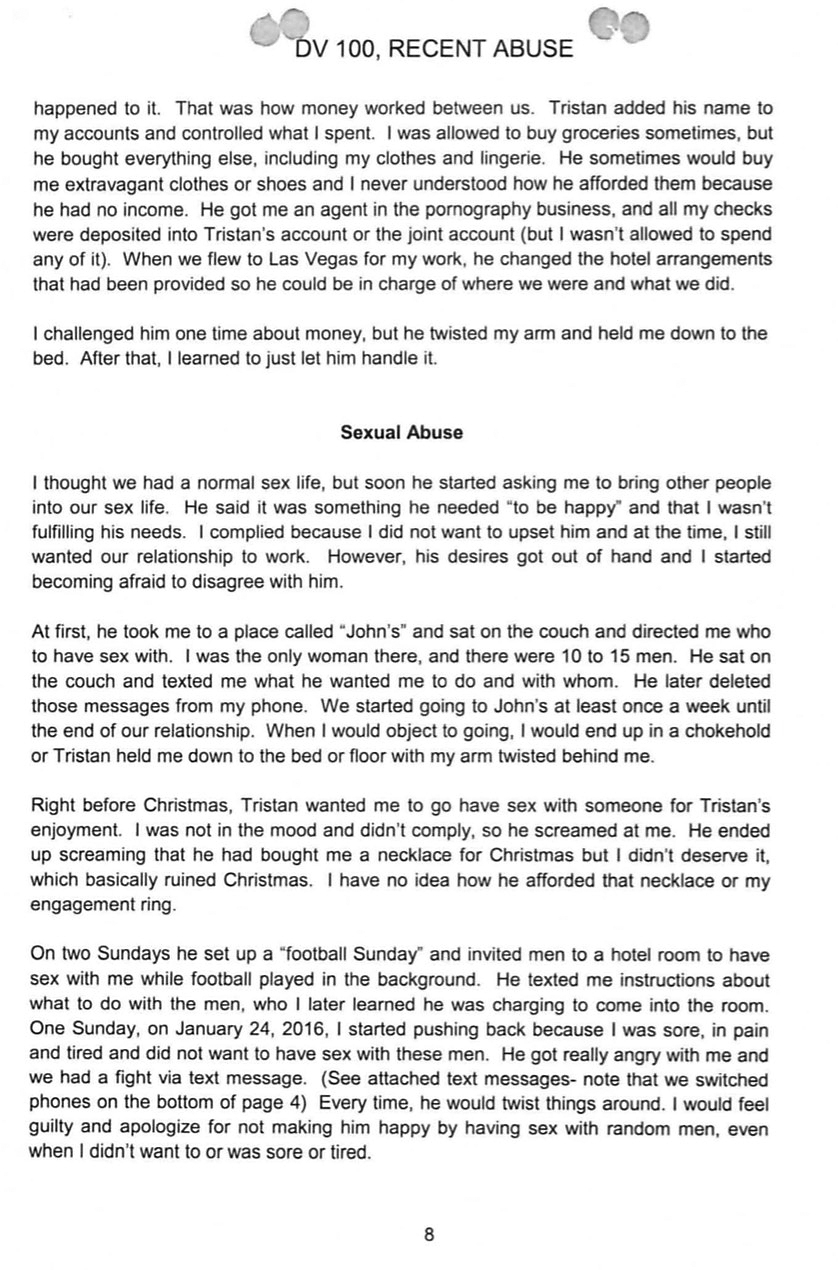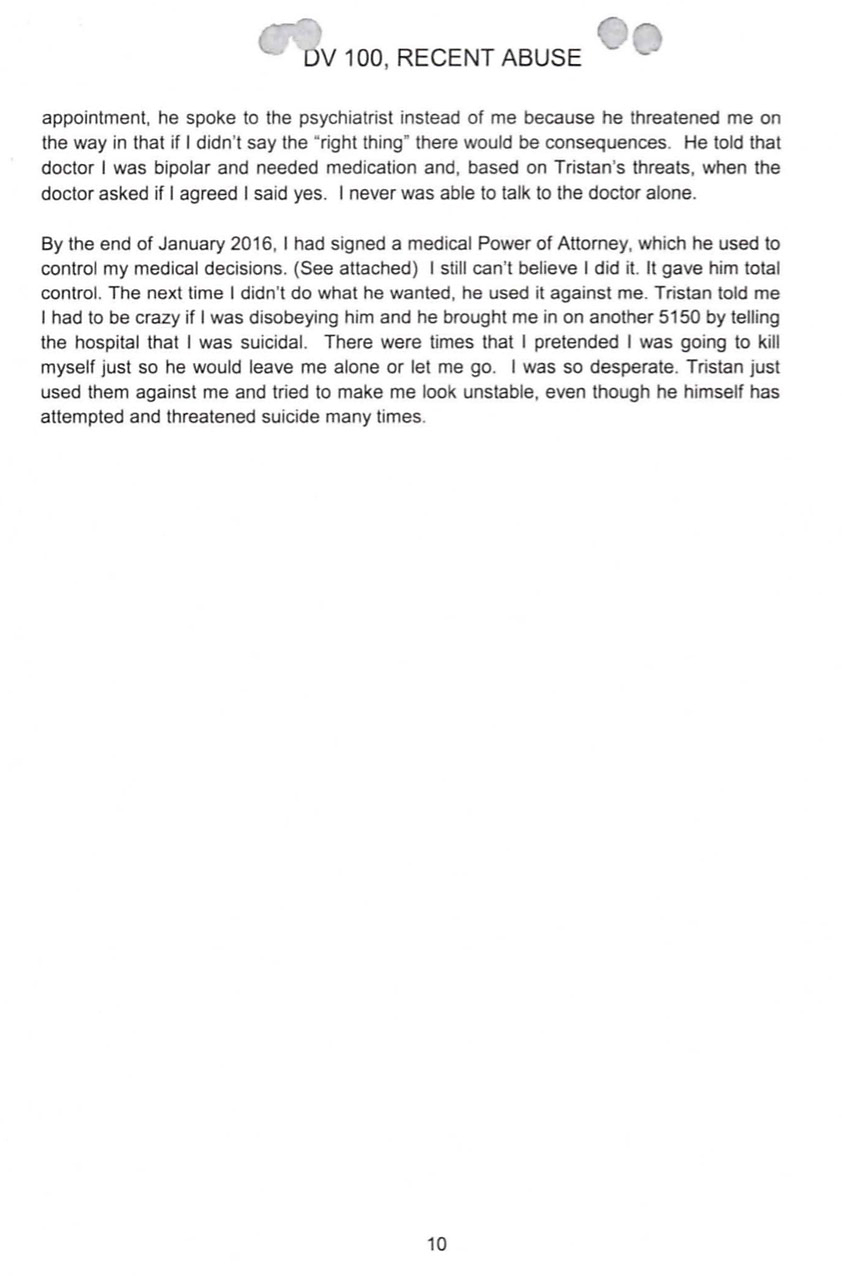 Tristan had documentary evidence on his side, but Shay's new attorney had come up with a cunning defense strategy: to fling he said/she said accusations at Tristan and reveal enough dirt on him to make him refuse to come to court to testify against her.
We will conclude the tale of Shay Evans / Gia Milana in part 2.
https://mikesouth.com/porn-stars/persona-the-life-and-lies-of-shay-evans-gia-milana-52817/